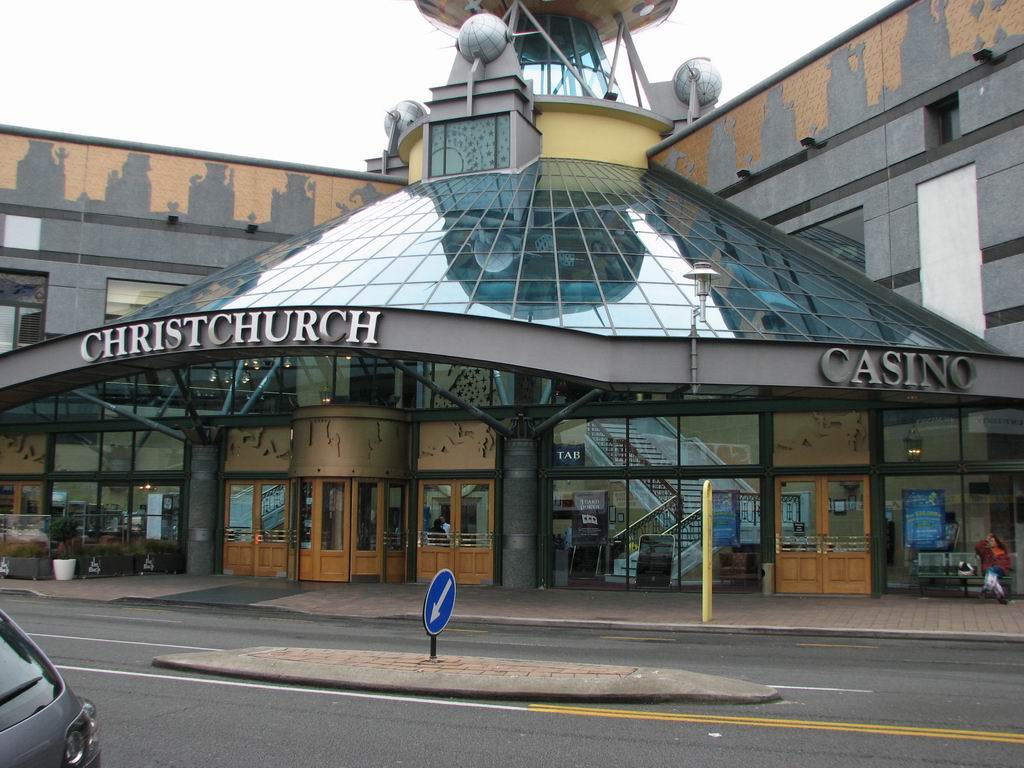 02.12. We've had a couple of days with unstable weather (meaning a little rain and wind) so we've just been walking around in the city. There are so many interesting buildings in Christchurch.
02.12. Vi har hatt noen dager med ustabilt vær (dvs litt regn og vind) så vi har bare rusla rundt i byen. Det er så mange interessante bygninger i Christchurch!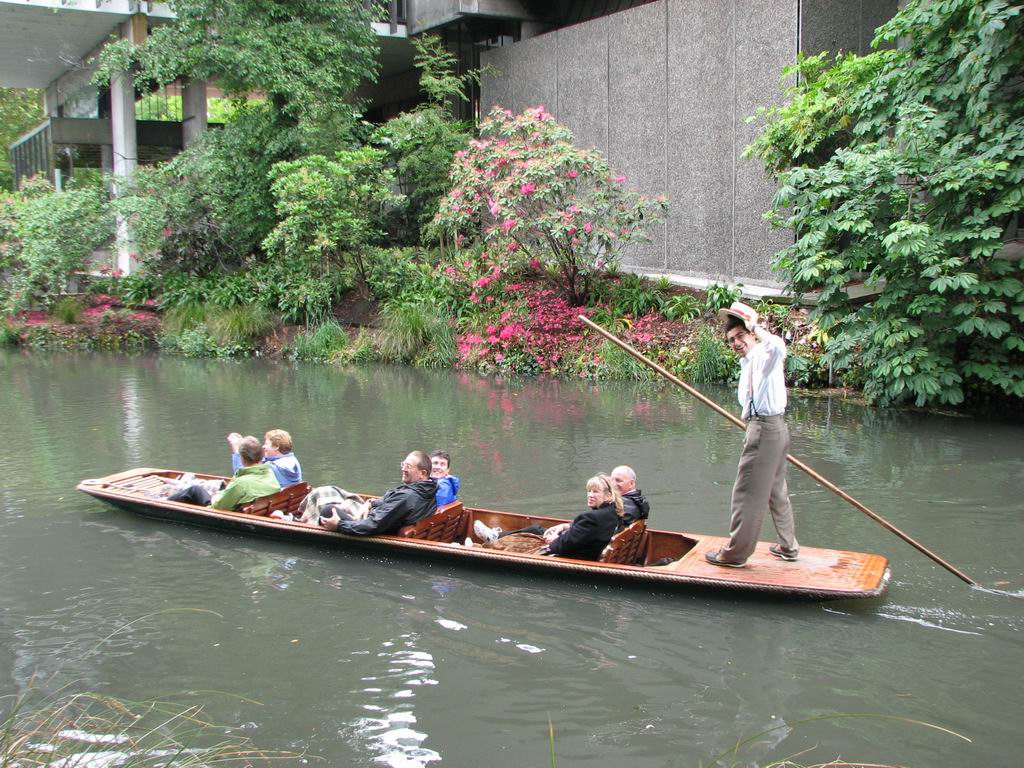 02.12. Punting on the Avon - we've not tried this yet, but we might later on.
02.12. "Punting" på Avon - vi har ikke prøvd det enda men kanskje vi skal senere.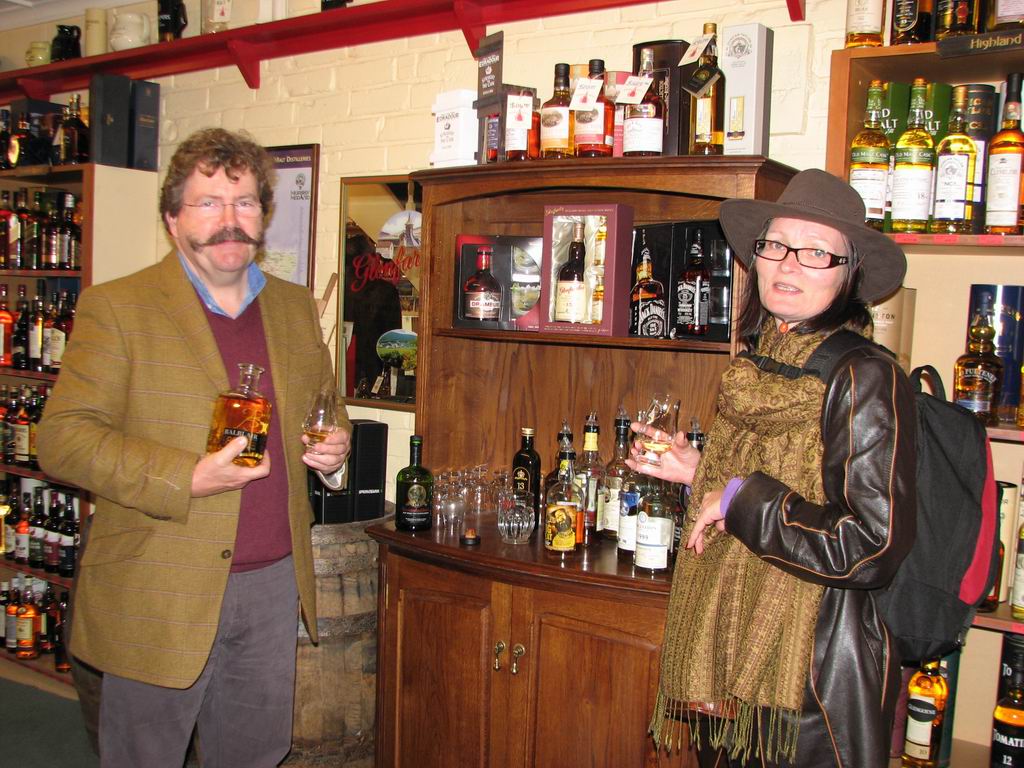 02.12. Is this Heaven? We found a whisky shop in Colombo street - they had "everything" - We even got to taste some of the whiskies.
02.12. Er dette himmelen? Vi fant en whiskybutikk i Colombo street - de hadde "alt" - Vi fikk til og med smaksprøver der!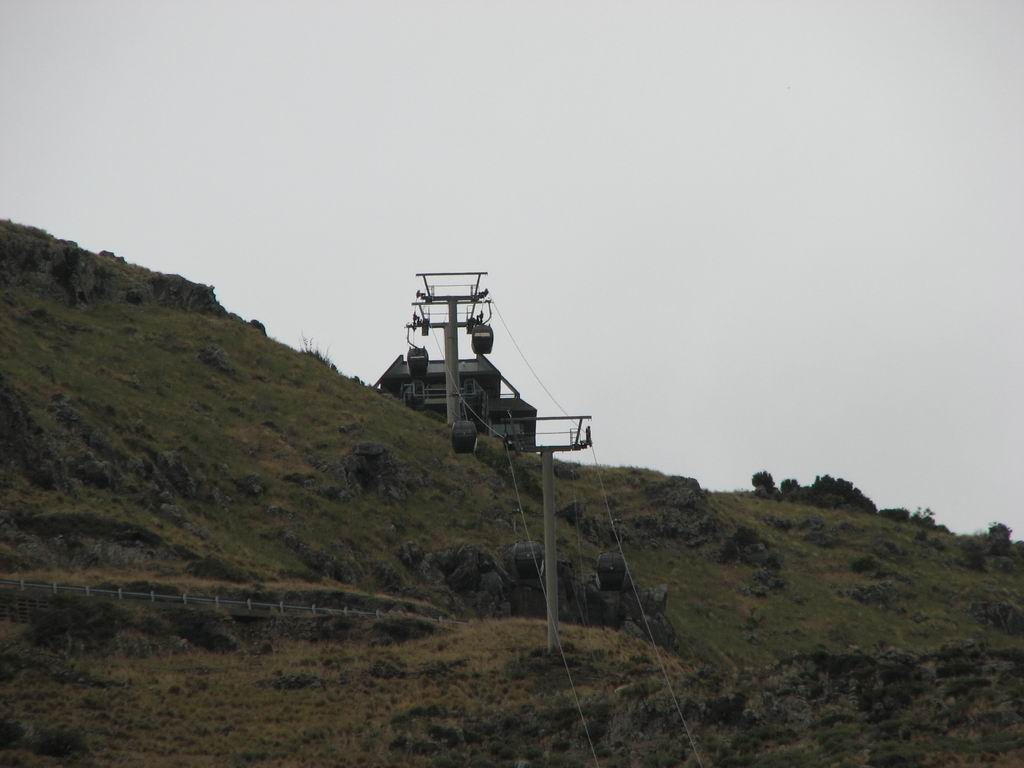 03.12. Today was gondola day
03.12. Idag var det gondol dag.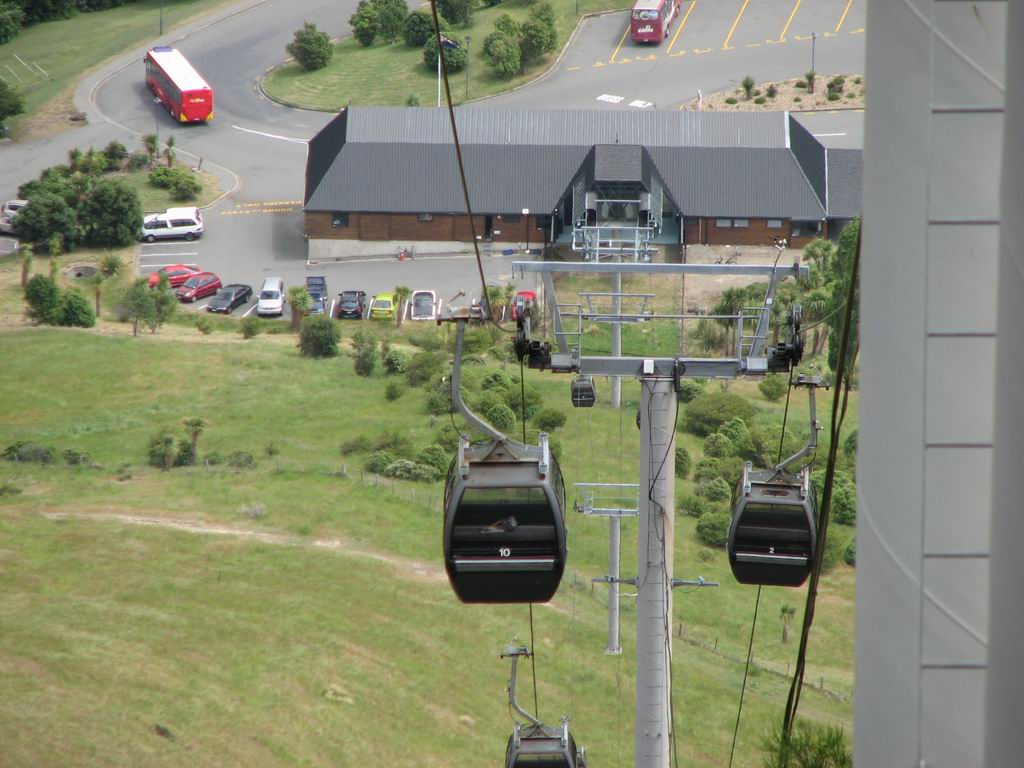 03.12. The gondols go to the top of a hill overlooking both Christchurch and Lyttelton.
03.12. Gondolene går til toppen av en ås med utsyn både mot Christchurch og Lyttelton.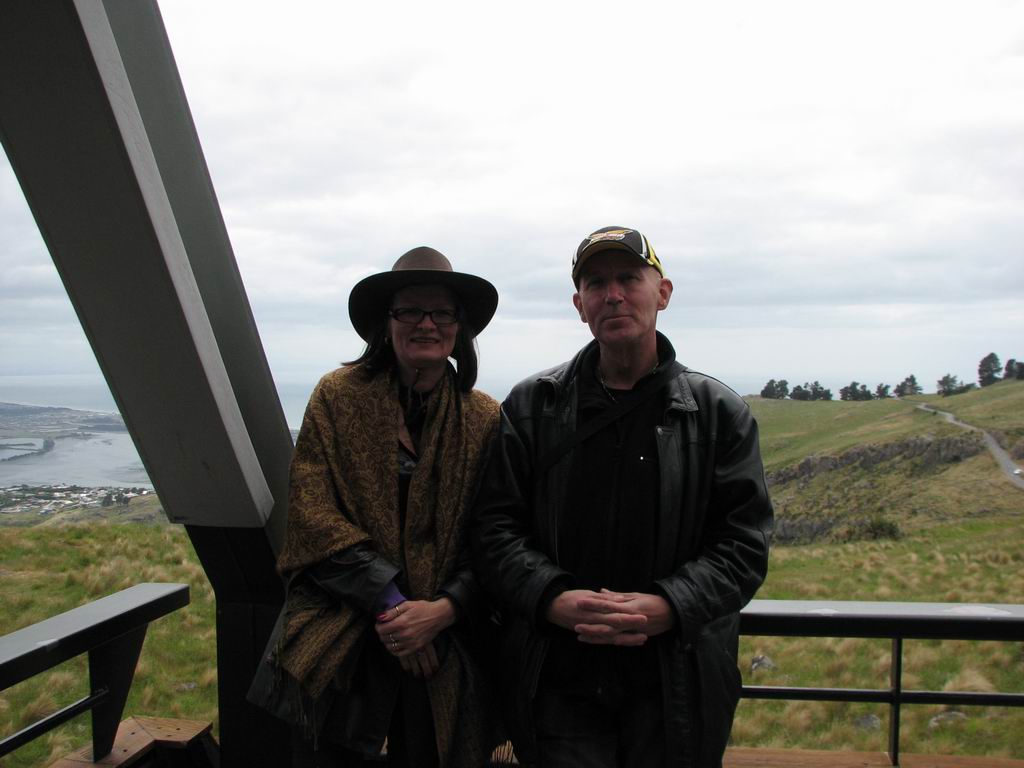 03.12. Two funny looking tourists - they MUST be Norwegians....is he praying for better weather?
03.12. To merkelig turister - de MÅ være norske.... ber han om bedre vær?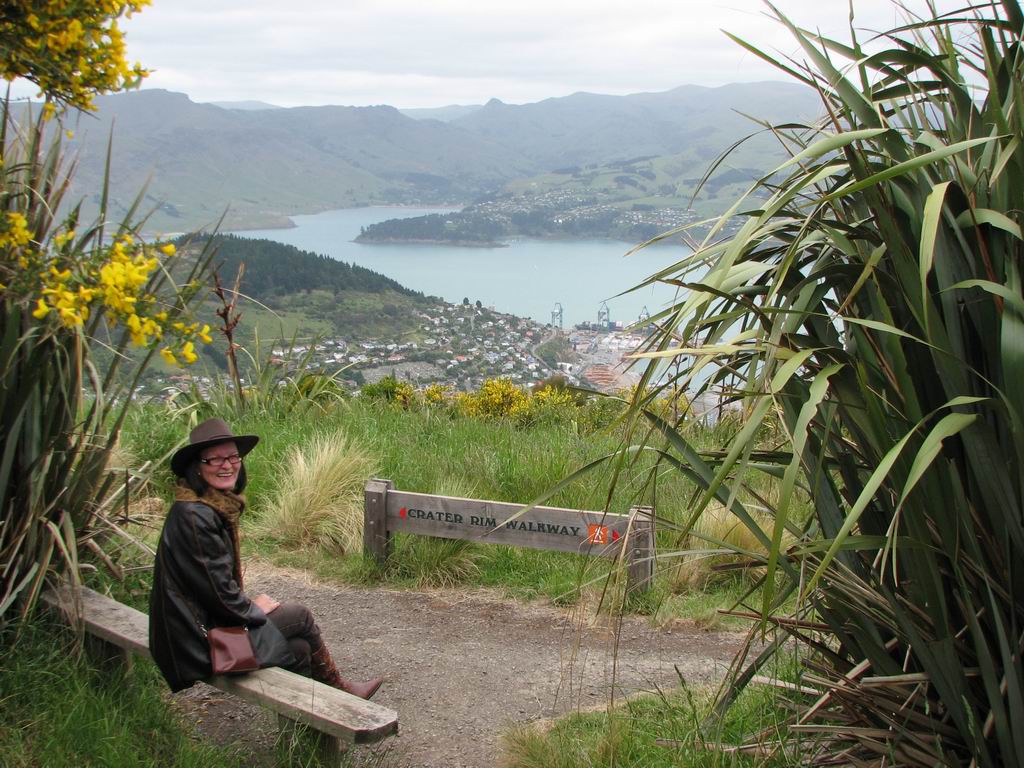 03.12. The touris is having a rest - the background shows the harbour and port of Lyttelton.
03.12. Turisten tar seg en hvil - i bakgrunnen havna og brygga i Lyttelton.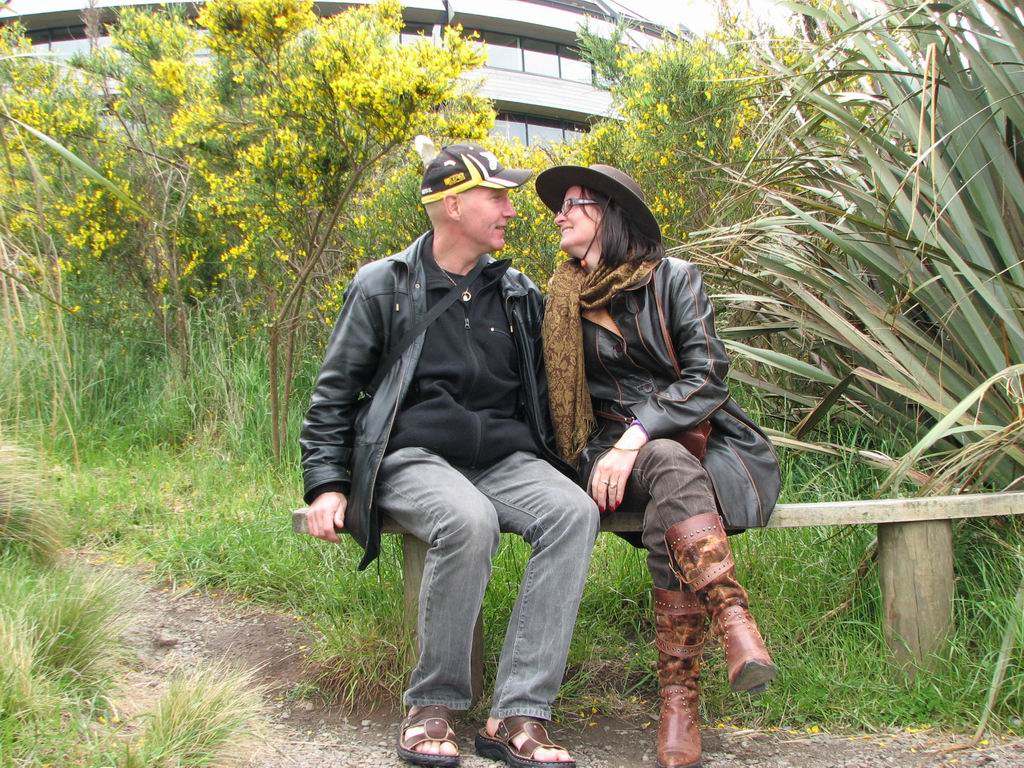 03.12. The Norwegian with the funny can-am cap seems to be enjoying himself. (And so does the woman with the hat).
03.12. Nordmannen med den merkelig cap'en ser ut til ha det koselig. (Og det har visst dama med hatten også).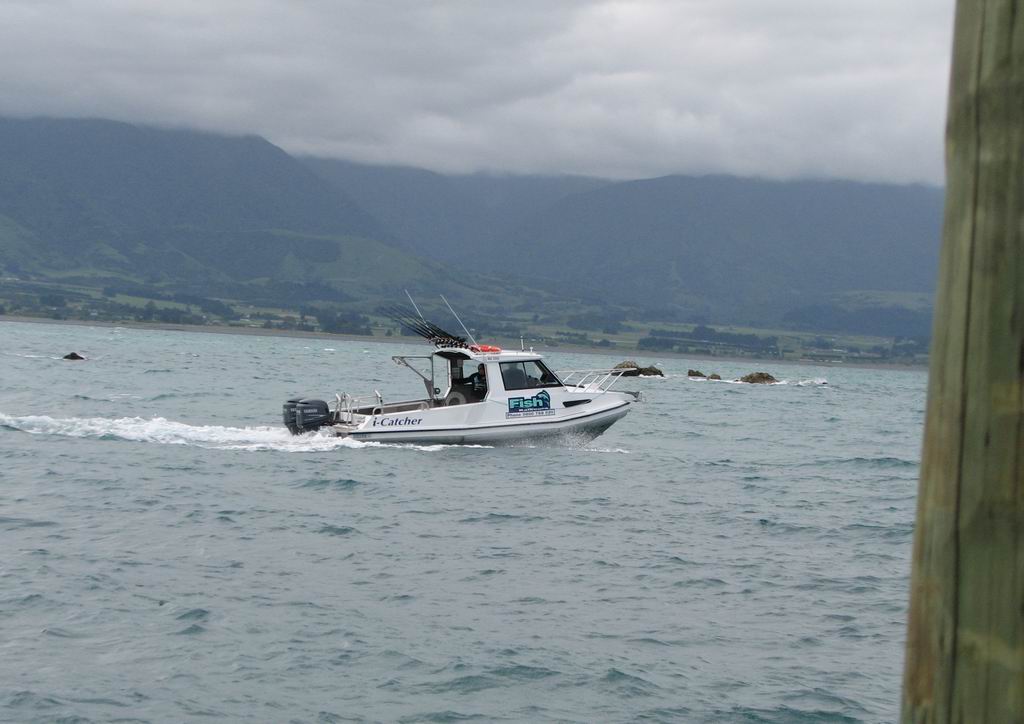 04.12. Fishing in Kaikoura! Jonny took us out on a 3 hours fishing trip. We caught a zillon perch, 4 blue cod, 4 sharks and a few of crayfish.
04.12. Fiske i Kaikoura! Jonny tok oss med på en 3 timers fisketur. Vi fikk en millard abboraktig fisk, 4 blue cod, 4 haier og noen langustere.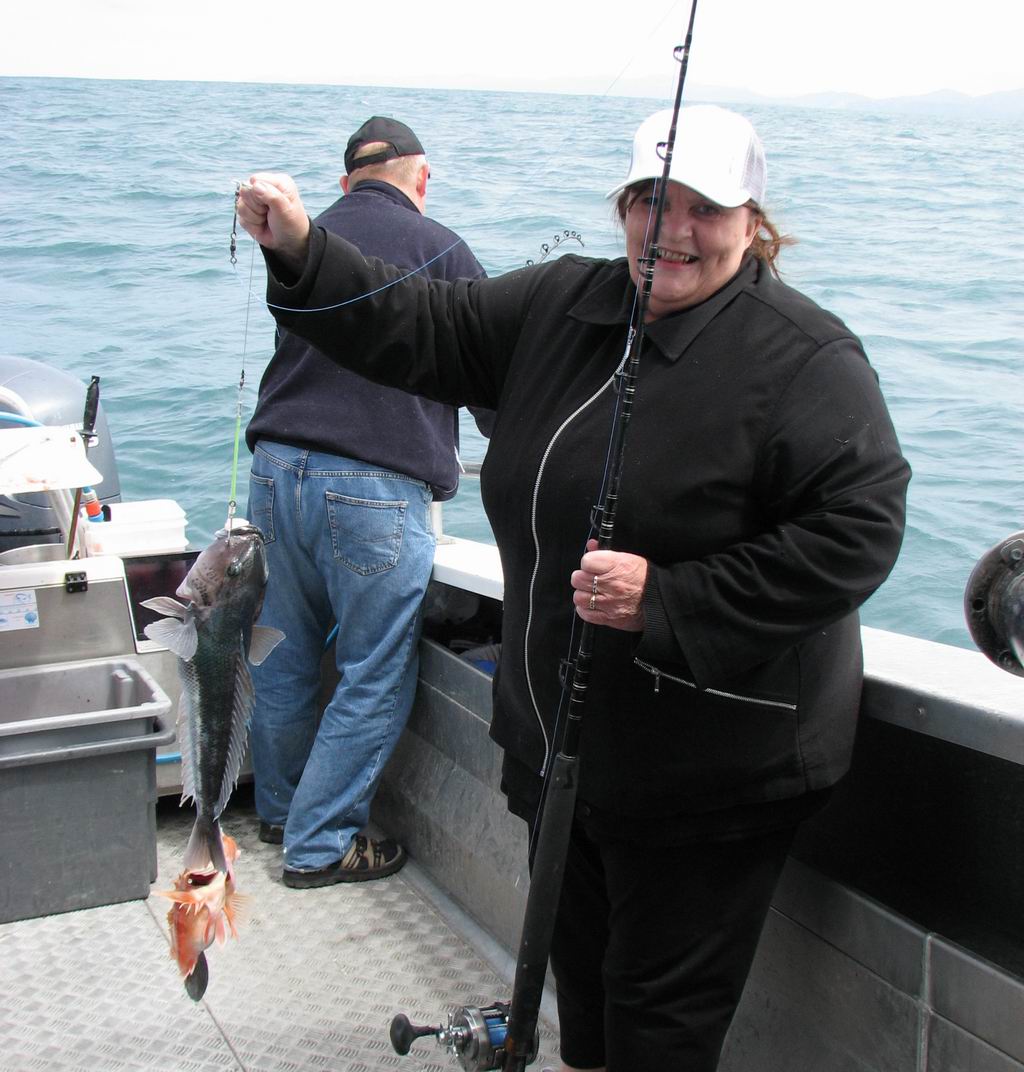 04.12. Lynne with her blue cod and perch. Roy in the background fighting a couple of perch.
04.12. Lynne med sin blue cod og abbor. Roy i bakgrunnen, haler opp et par abbor.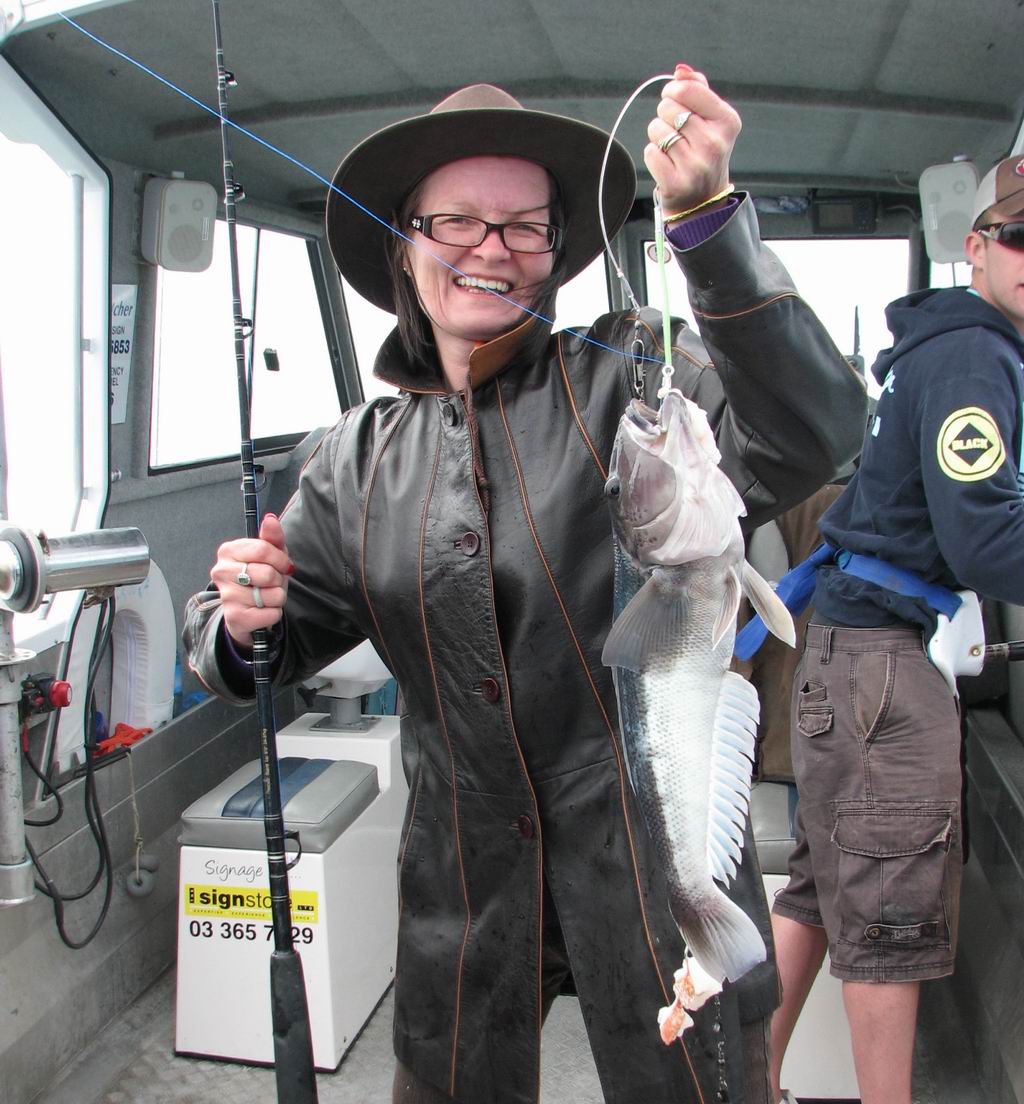 04.12. Sylvi's beautiful blue cod.
04.12. Sylvi's flotte blue cod.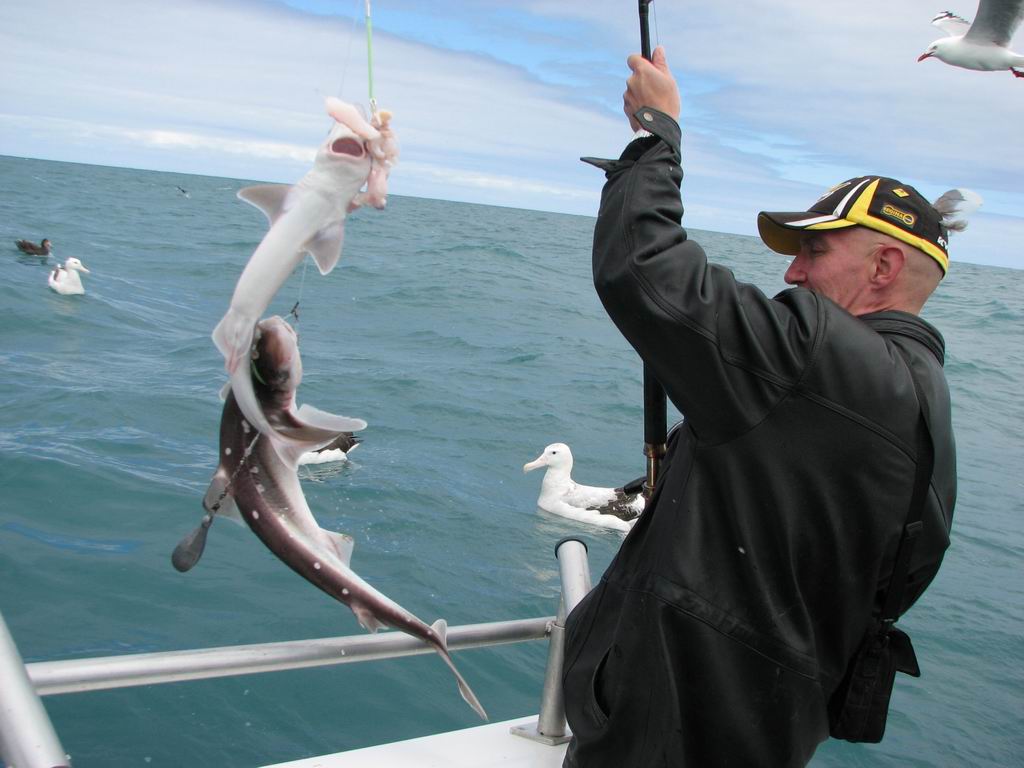 04.12. 2 sharks in one drop - they really gave me a bit of resistance! A couple of albatross in the background.
04.12. 2 haier på en gang - har var det skikkelig mostand. Et par albatrosser i bakgrunnen.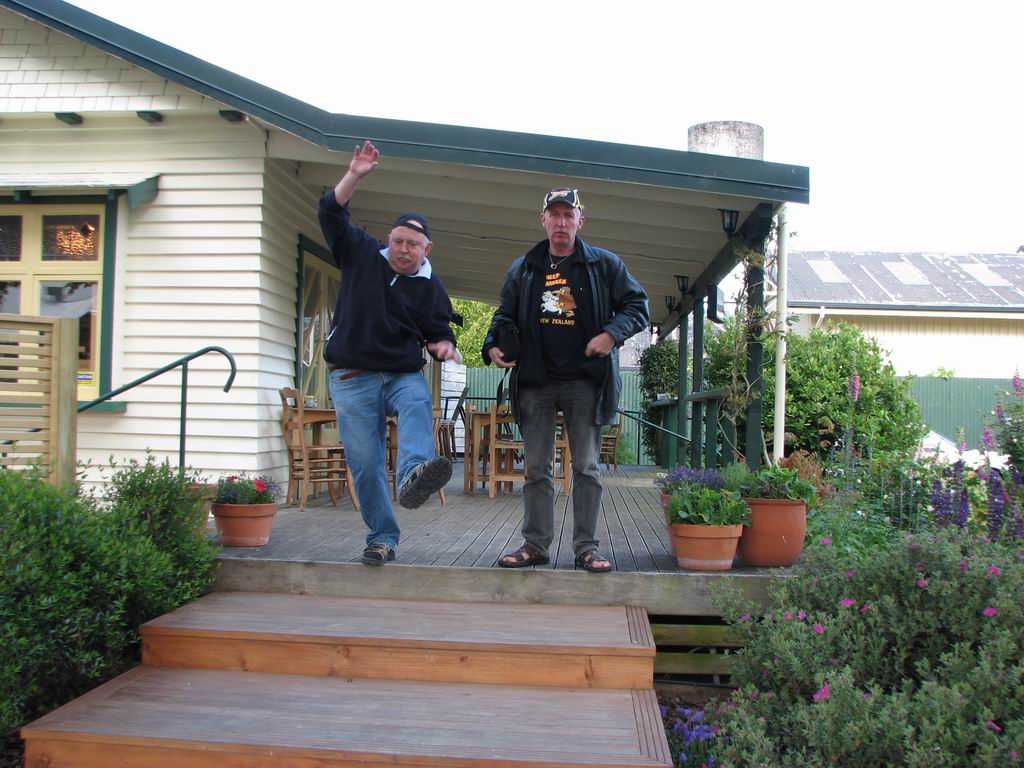 04.12. The end of a perfect day - we're on our way back to Christchurch.
04.12. Slutten på en perfekt dag - vi er på vei tilbake til Christchurch.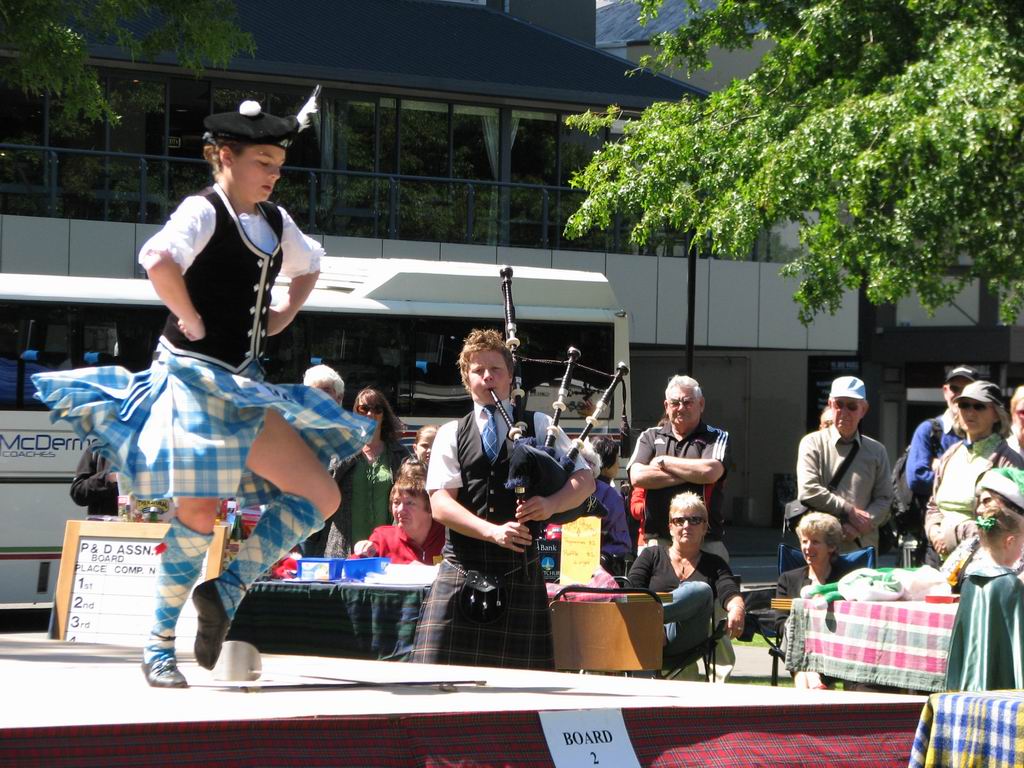 05.12. A Scottish dance competition in one of the parks - I did not participate...
05.12 En skottsk dansekonkurranse i en av parkene - Jeg deltok ikke...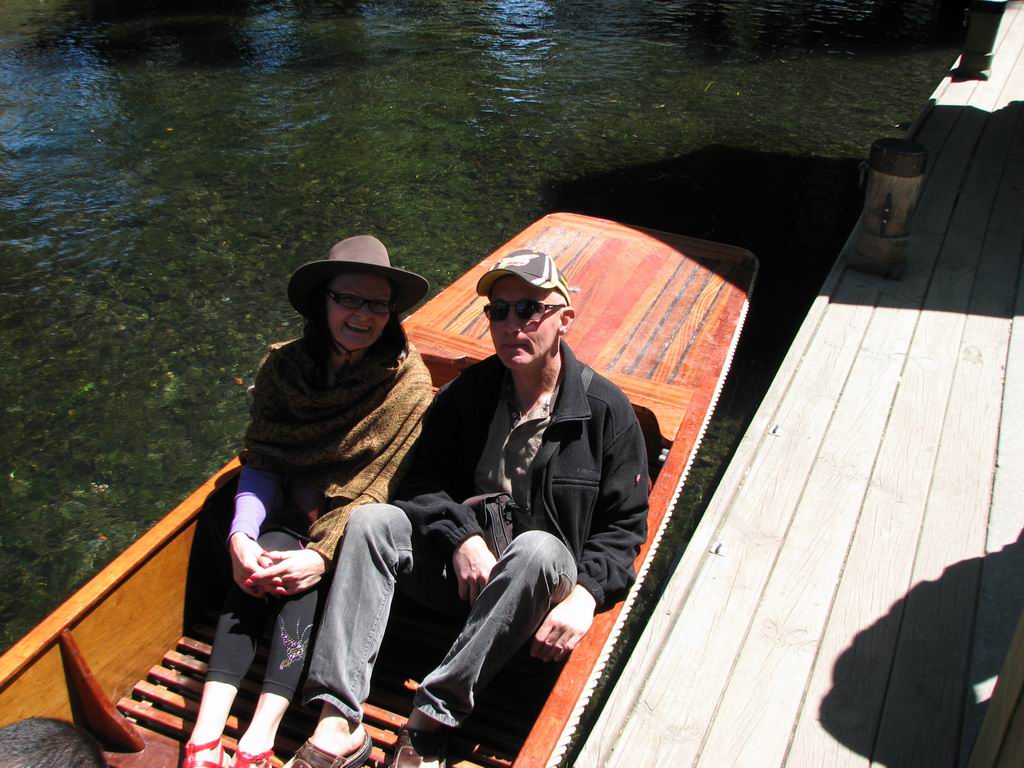 05.12. Norwegian tourists punting on the Avon
05.12. Norske turister "punting" på elva Avon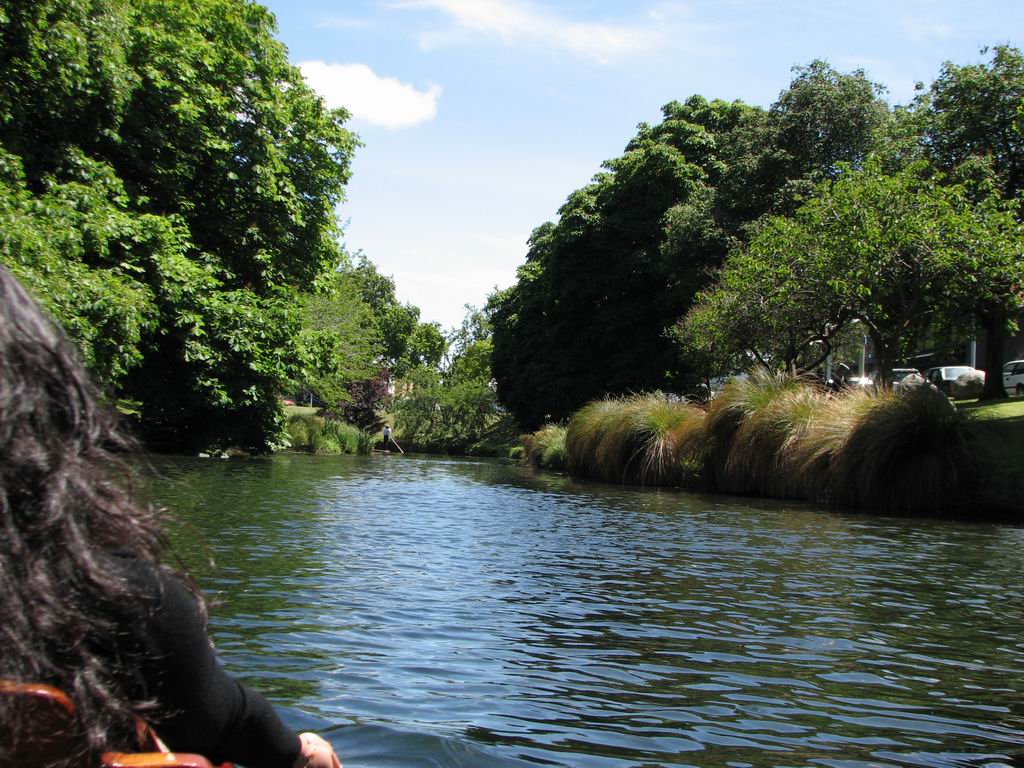 05.12. A perfect day for punting - clear water in the river, sunny and very little wind.
05.12 En perfekt dag for en elvetur - klart vann i elva, solskinn og lite vind.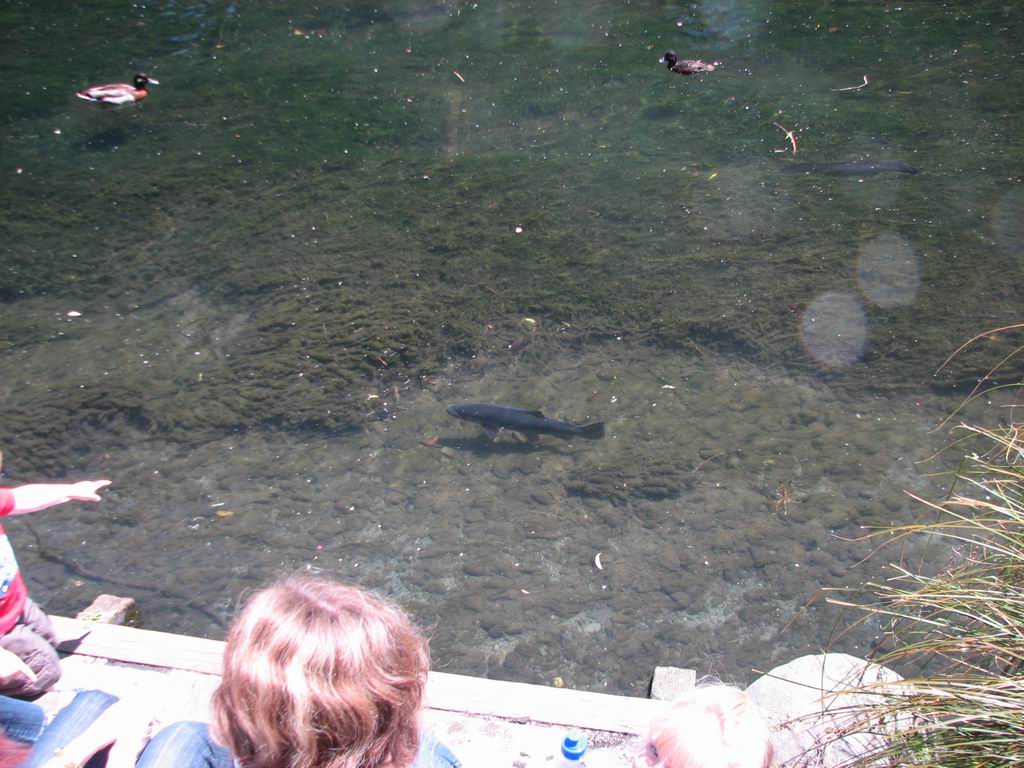 05.12. A trout and an eel in the Avon - quite amazing - in the centre of the city of Christchurch! (eel upper right)
05.12 - En ørret og en ål i elva Avon - ganske utrolig - i sentrum av Christchurch! (ålen oppe til høyre)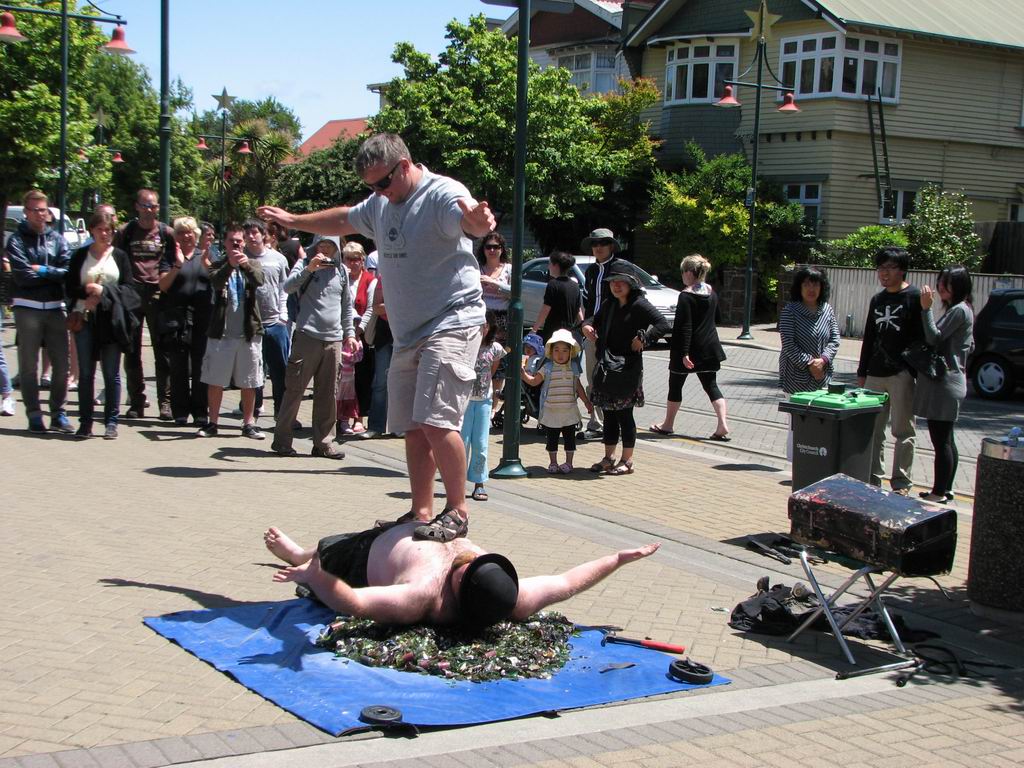 05.12. This guy was doing this for a living - resting on broken bottles...
05.12. Denne fyren hadde dette som levebrød - å slappe av på knuste flasker....